Quick reads: 596 words total
3 minute read
(Managing Director's Note: Each issue of GFB Monthly will provide a round of applause for happenings of note in the Catawba Valley world of economic and business development. Although they are just a short mention in this section, be on the lookout for a more in-depth piece on these companies and people receiving the applause.)
Congratulations to:
• David E. Looper & Company, the City of Hickory and Catawba County Economic Development Corp. for the plans and initial work on the 1 North Center apartment project in downtown Hickory (across from City Hall). Sounds as though we can soon say, "living up-town in down-town Hickory". Scott Millar of the CCEDC said to GFB Monthly, "This is a game changer and turn-around point for Hickory". Preparation of the lot began in November.
• Zack Cranford and family for the purchase and astonishing renewal of the Charolais Steak House. This project, recently opened, is a fantastic re-do of a Hickory landmark restaurant and is typical of the quality of all Cranford's entrepreneurial endeavors. (See GFB Monthly article on Zack as an entrepreneur in this issue.)
• ALL who were associated with the locating of the "Miracle of Hickory" mural in downtown Hickory. Great job! This adds class to the otherwise blank wall (plenty of them in Hickory; all should consider murals), a nice view of Hickory for visitors as they look us over, AND is a fitting rendition of something all Catawba Countians should cherish – the uniting of residents to accomplish what most would have thought to be impossible. Special thanks to the Hudson Family, owner of Lindy's Furniture, a Hickory-area business since 1917, for making the side of their downtown Hickory building available for this noteworthy project.
• The City of Newton on the renewal and very well-done renovation of the downtown area. The work is nicely done, attractive and a wise investment by the city. Looking good, Newton! Much more to come!
• Lenoir-Rhyne University's innovative ½ tuition program (for high-performing NC students), "Lenoir-Rhyne Promise", building on the tremendous impact of another local innovation, the K-64 program. The focus of both is to make quality higher education more affordable and accessible for graduating Catawba County students and students transitioning from Catawba Valley Community College.
• Again, the City of Hickory as they strive to meet local needs by approving the construction of a $7 million apartment-living project, "Center Crossing", centrally located and neatly filling a vacant lot in Hickory. The apartments are designed for affordable rents to those over 55 years of age who qualify.
• The Catawba County Economic Development Corporation and the builders of "Preston Ridge" (Startown Apartments) on the ground breaking and rapid construction of this 166-unit apartment complex conveniently located across Startown Road from the CVCC entrance to its highly touted Workforce Solutions Complex. This seems to be a perfect location for CVCC student housing as well as relocating workforce members of companies to be located in the beautifully located Trivium Corporate Center. (Intersection of Robinwood Road and Startown Road.)
• Finally, for this month's Applause, our "Looking Good" company – Brooks-DeHart Furniture Express – a specialized furniture carrier located at 1459 Robinwood Road near Trivium Corporate Center. If you had seen the exterior of this trucking company several years ago and compared their exterior look to what can be seen now – well, the transformation and "curb appeal" are impressive to say the least. Thanks to Brooks-DeHart for believing that an attractive exterior is important to attracting (and impressing) customers as well as quality employees.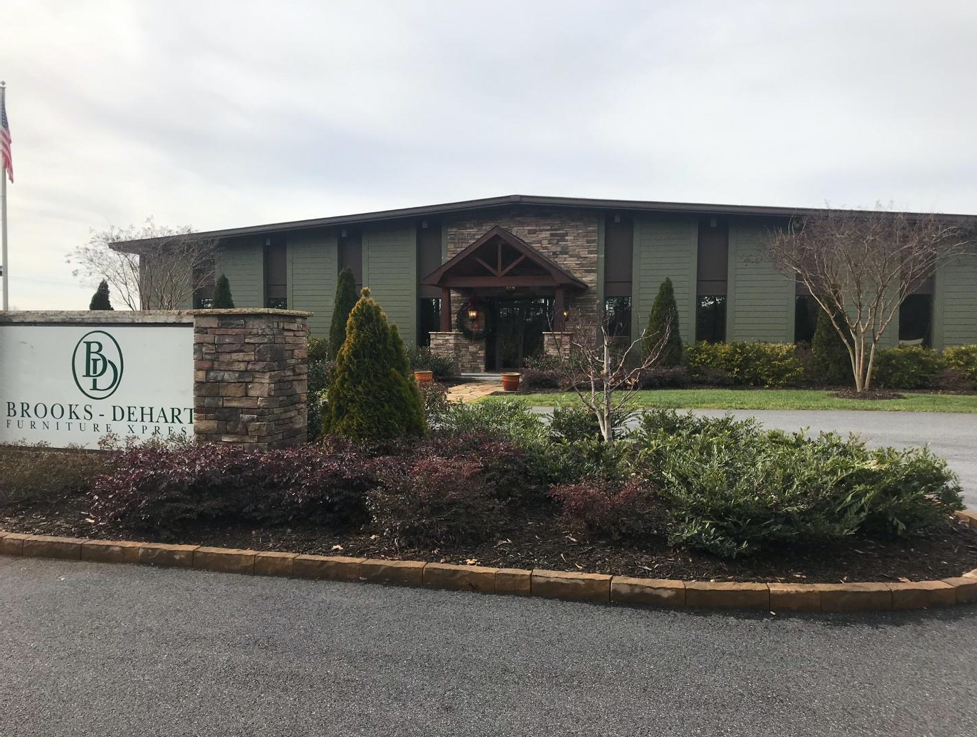 ---
By Anthony K. (Tony) Jackson, MBA, Entrepreneur, Founder of GFB Connect, Inc.