Word Count: 794
Est. Read Time: 4-5 minutes
The Catawba County Chamber of Commerce. Always busy, always supporting, always championing the continued growth and economic development of our fine county, the Chamber has announced (May 20 on the Chamber website, accessible whether you are a member or not) an assist to local businesses (member and non-member) as they move toward a "re-opened community".
To promote the Safe Environment for diners, shoppers, and others at the point of business, The Chamber offers, "Open & Safe".
As businesses re-open, they must all be aware of patrons' reluctance to re-enter places of gathering. To stem this concern in a visible and positive way, the Open & Safe encourages businesses to "make a commitment to a safe environment" – measures they agree to take to protect consumers.
Three easy steps are needed:
Make the commitment (available on-line)
Complete a brief form (on-line)
Select from four package options (one free, three with minimal fees)

To all the small, innovative and entrepreneurial businesses, whether you are staying the course, new to the market or re-opening in some form….The Open & Safe opportunity is a GREAT opportunity to COMMUNICATE to your customers and employees the safe measures you are choosing to take to meet your business commitment.
We hope you will join the already 33 establishments making the commitment to an Open & Safe environment offered by the CC Chamber of Commerce.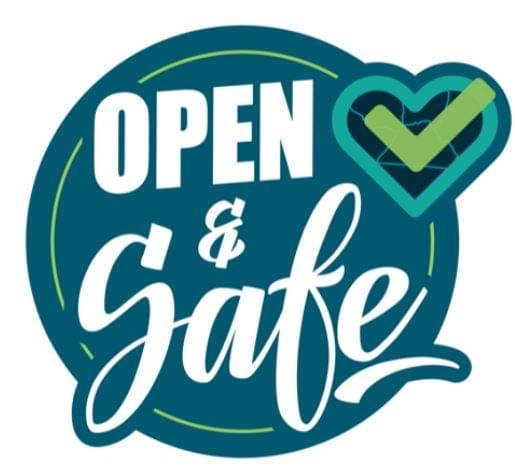 The City of Hickory, City of Newton, Looper & Company and Other Contractors. Thank you for continuing the work on Newton Downtown Development, River Walk, City Walk, and 1 North Center (Hickory) during these difficult times. Not only is it positive to see forward progress on contracts and economic development efforts, BUT these improvements to our fair cities of Hickory and Newton will be very welcomed sites to all visitors, shoppers, employers and employees as they "move out of their houses" to truly enjoy what is offered in a more open community.
WELL DONE!
The Vault, Bethlehem area of Alexander County who, again, against the virus shut-down pressure, has moved forward with the remodeling of a former BB&T bank building (on the right after crossing the Hwy. 127 bridge). The Vault owners announced last week that their formal opening/ribbon-cutting will occur on Saturday, June 6 at 1:00 pm.
This sounds like a place to GO. Beer, Wine, Spirits…WINGS with really great and UNIQUE sauces. AND a huge Bloody Mary bar? Thanks to The Vault owners for pressing forward, a very positive sign for improving economic and dining progress in Bethlehem.
The Chef? Lorie Pearson, winner of the "Taste of Hickory", who says, "I am an Artist with my food. You will have a great experience. This is not your average place. Super excited having this in my hometown. We love our new favorite place, where Friends come together. We are all family here".
LIKE their Facebook page and FOLLOW them to stay up to date.
The Vault…please join the CC Chamber's "Open & Safe" communications opportunity. Just visit their website. Easy stuff.
The Novel Taproom (Brewery and Beer Garden) in Newton, deserves our applause for "staying the course" (during the hiatus) and being ready to open its unique venue and much-heralded addition to all the fine things happening in Newton, a city on the move.
Unfortunately, The Novel Taproom owner had to write of late disappointment as the governor did not include brew pubs in the Stage 2 opening. A disappointment, but I suspect The Novel will make its welcomed debut before long. Hang in there; stay the course; be safe. Best of Luck to you!
When it comes fully on board, they will feature high levels of community involvement (the Crow's Nest yoga classes with Ashely Moose; the collaboration with the Newton Velo club and Run Club; Trivia Nights and Music Bingo).
Novel, the name may relate to the nearby Library, but it also gives a good idea of the innovative spirit, reminiscence of Charlotte's No-Da district and others. Enjoying "uptown while downtown".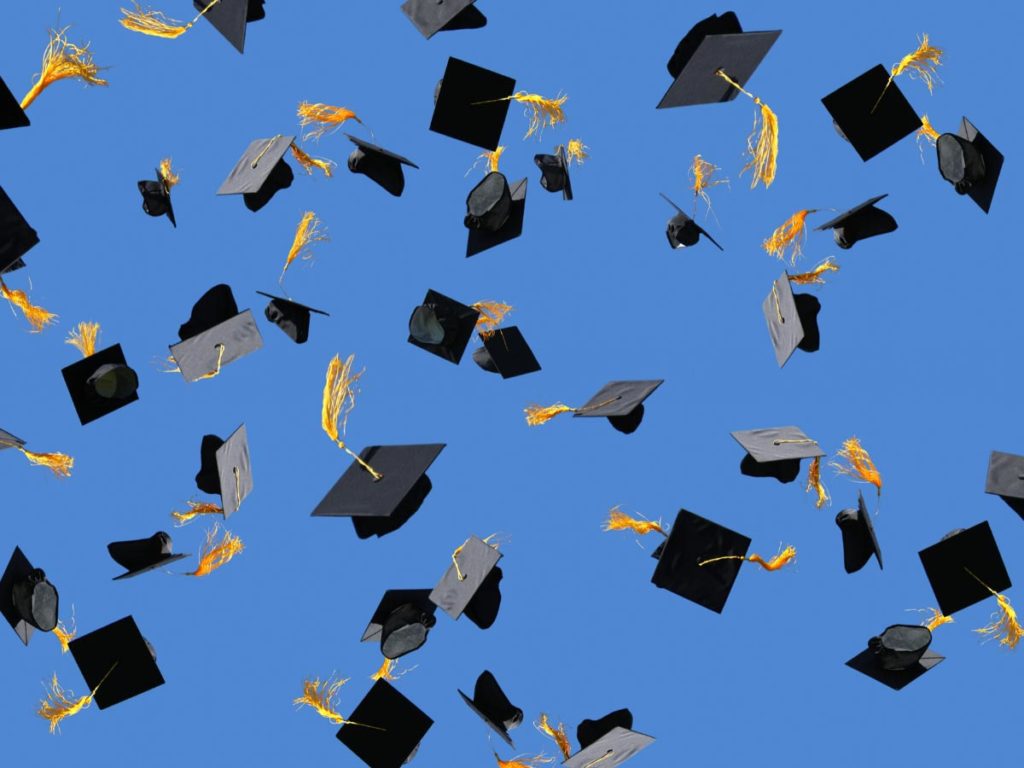 And, finally, a big SHOUT OUT to all the graduating seniors of the Catawba Valley High Schools, Catawba Valley Community College and Lenoir Rhyne University!
These Seniors have endured an unimaginable year, particularly the latter half. Not saying they did not enjoy the home time or "not at school time", but the edge of uncertainty about actually graduating, their future college plans or work plans – all have been something rare.
Give your individual thanks and congratulations to ALL our graduating Seniors. They have progressed; they have endured; they have succeeded.
Our only remaining wish…that they all find their next steps in Catawba County. Companies that hire talented, skilled workers. Colleges and Universities that meet their higher education interests and capabilities. GO CATAWBA VALLEY SENIORS! WE ARE PROUD OF YOU!
Tony Jackson
Managing Director, GFB Connect, Inc.