Word Count: 475
Read Time: 2 min.
What We Are Reading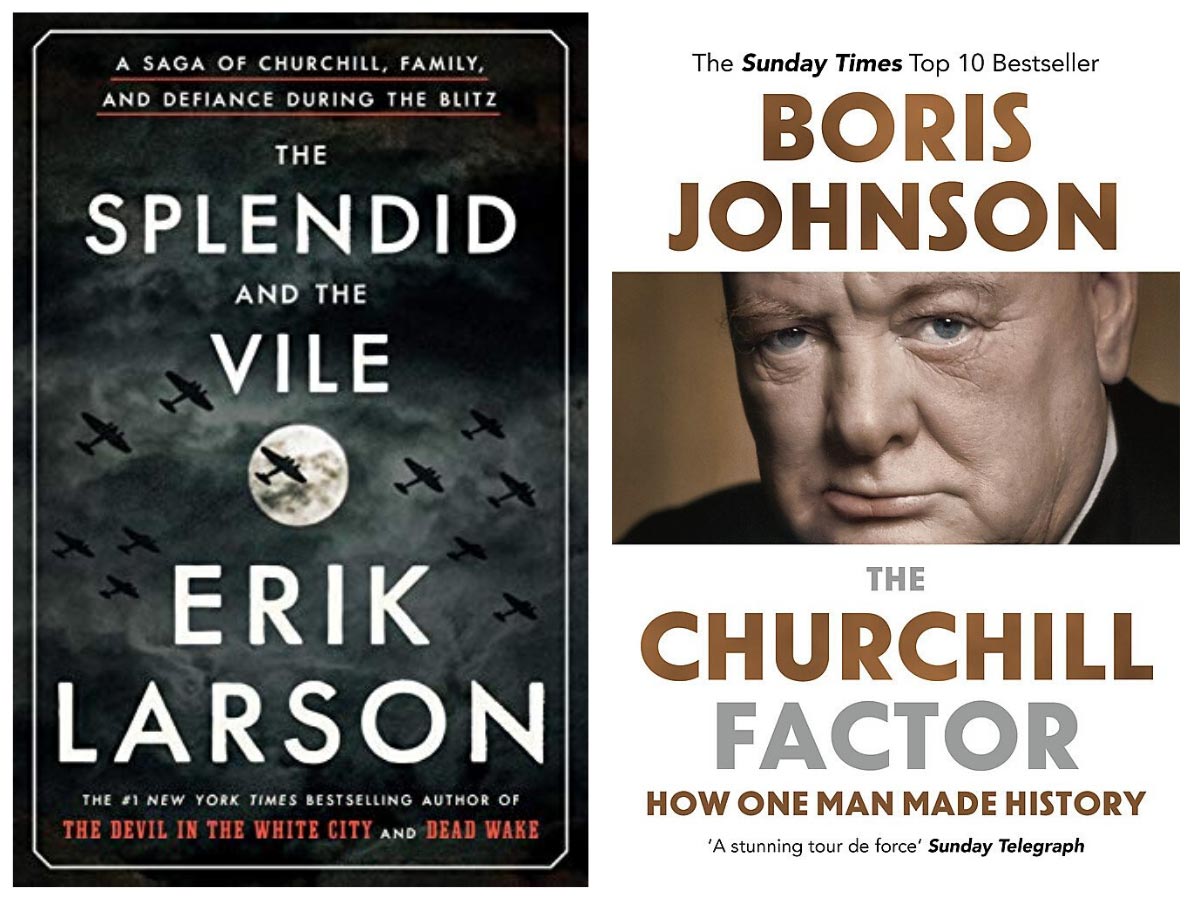 The Splendid and the Vile by Erik Larson, my favorite historical novel author. This is yet another fine example of how Larson weaves parallel stories to a common intersection point. In this case, the intersection occurs in the first year of WW2 in Great Britain, before the U.S. even seriously considers joining the fray. Insightfully portrayed as eccentric, tireless, thorough and caring (to the point of no shame revealing frequent tears), Winston Churchill provides the early leadership of a country, much like the US today, experiencing a totally new reality for many, a war involving the bombing of their homeland. Larson allows us to follow Churchill, his key staff and his own family members, Hitler and his key staff, and even a German Luftwaffe Ace as they all pace themselves through troubling and uncertain times.
Outcomes are historical and accurate, but the real beauty of Larson's well-researched retelling of this brief period (1940 only) is the insight, finding the person behind the position, and the often-amusing quirks of the key players (e.g., Churchill's Director of aircraft production, Lord Beaverbrook, actually submitted his resignation 14 times to Churchill).
If you love real history, back stories and fascinating people, you will enjoy this book.
Be sure to check out other Larson books, The Devil and the White City, In the Garden of Beasts, Dead Wake, Isaac's Storm, and Thunderstruck.
An offering by Dr. Wayne Powell, Retired President of Lenoir-Rhyne University in a recent email to my wife, and yet another take on Winston Churchill's leadership of Great Britain's spirit during WWII.
Per Wayne:
"The Churchill Factor", authored by a former journalist Boris Johnson. Written in 2014 before Boris was thrust into a historical role. It is a warm and kind portrayal of the greatest Englishman of the 20th century.
One quote worth underlining:
"The point is that one man can make all the difference".


There was a time when I doubted such proclamations, but I have come to realize how significant the leader is to the determination of the future of others. This book also helps me better understand the author, who is clearly a man of intelligence and values, even if the directions he has chosen may not be ones I would have wanted.
Boris spends some time (as have many others) comparing the charisma of Hitler and Churchill. In addition to the obvious value system he notes:
"…the difference is that Hitler made you think HE could do anything. Churchill made you think YOU could do anything."

The focus on others instead of yourself. Simple but profound. Thanks Wayne!