Hello, Catawba Valley! And welcome to the inaugural issue of the Catawba Valley's own Business Journal, GFB Monthly and its sister publications.
There are no subscriptions.
Receipt of the publications is by allowed use of an email address.
Discontinuance at any time is always possible
Ads will be minimal with no "pop-ups" or distracting placement of ads
Writers are local, or have local connections
Articles are written in brief, focused and easy to follow format, acknowledging length of time to read.


What does GFB stand for? "Good For Business". And that is what we intend to be…a resource supporting local businesses and workers and their pursuit of quality business practice.
There is a gap in coverage of business-related news, highlights and education pieces between what is so well covered by the Triade Business Journal, the Charlotte Business Journal and the UpState Journal (UBJ) (Greenville, SC and Asheville area). The Unifour and surrounding areas rarely appear in those publications, and are well-deserving of their own business journal.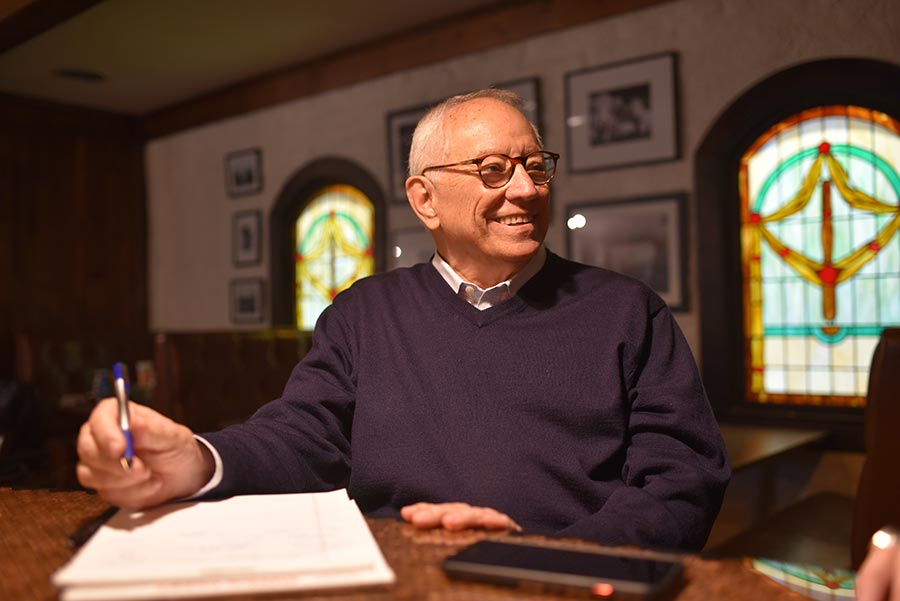 GFB Connect, Inc., the parent not-for-profit corporation, fills that gap with an innovative approach to uncovering, highlighting, looking for "back stories" and promoting small businesses, entrepreneurial enterprises and innovative businesses of any size.
While economic and business development has been thought of, by many, as only the recruitment to our area of larger, employee-heavy and tax advantaged companies, the stellar work of the Catawba County Economic Development Corporation goes much further. The CCEDC promotes and facilitates local development and growth along with recruiting larger companies from outside Catawba County.
Still, a concentrated focus on small, local-ownership, family-owned businesses, innovative, and budding / seasoned entrepreneurs in our own Unifour area appear to be overlooked areas.
In addition to the no fee publications GFB Connect will issue (i.e., GFB Monthly; GFB Now, and soon, Living Well In the Valley), the GFB Connect Board of Directors will be awarding "Great Start" Grants to both CVCC and LRU graduating (or recently graduated) high-performing students as enticements to live and work in Catawba County. Additionally, a significant "Acceleration Grant" will be awarded annually to one entrepreneurial firm demonstrating good growth potential (being at least two years old) along with assurances to continue their residency and firm's growth in Catawba County.
We are committed to:
assisting the development and connection of local talent to area business / industry,
assisting business development of small, entrepreneurial and innovative businesses in the Catawba Valley,
and supporting the local retention of emerging talent.

Still not sure if you should be receiving GFB Connect publications?
If you work in, manage, own or are developing your own business in the Catawba Valley,
If you want to learn more about area businesses and support economic development by being aware of and appreciating what this area has developed,
If you just want to be kept in the loop of interesting "back stories", innovative growth and the "character(s)" of Catawba Valley businesses and good business practices,
If you enjoy short, focused, entertaining business-related articles at no cost,
THEN GFB Connect publications are for you.
Subscribe to and/or continue to receive AND invite your friends to visit the GFB webpage (www.gfbconnect.com) where they too can subscribe for free! VISIT the GFB Connect website . The web home page will be the reservoir of all prior issues of all publications as well as provide pathways to current articles and releases as they occur.
All this, with the gracious support of "sponsors", contributors and advertisers simply because we love to see our geographic area continuing to gain recognition as "great place to live, work and grow business"!
---
By Anthony K. (Tony) Jackson, MBA, Entrepreneur, Founder of GFB Connect, Inc.